Heart to Heart
Posted by FATMA SHARMY MOHAMED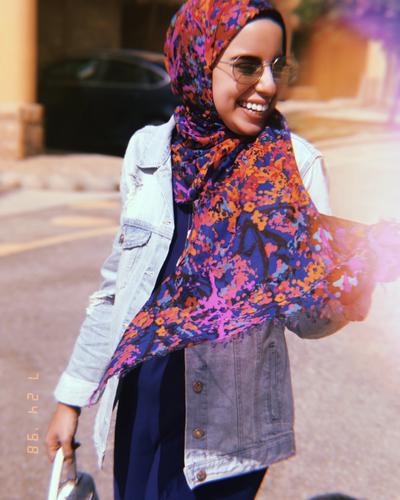 Hi ladies :) it has been a while !
I have been actually having a hard time coming up with a new post the past period , I think it's because I have been abit overwhelmed .. so I decided I would share with you some of my thoughts maybe it will be beneficial for all of us .
A lot of people asked me what was my aim starting this blog and how it all started so there ..
Since I moved to milan for a couple of years now, my fashion style changed a lot and actually deteriorated to a very casual always in  jeans kind of everyday outfit . After a while I got this idea to start this blog as I was looking for a new hobby to do just for me (not for any reason just to enjoy my time and be happy with) and then came the blog idea.. which was a real blessing for me and it made me focus on what I am wearing and since then my style has got back to how it used to be or even better , and I couldn't be happier :) 
I have always been following fashion , what's trending and even fashion bloggers both in Egypt and international ones , sometimes it was good and  Insprational , others I felt like shouting out that this is neither fashionable nor conservative for hijab wear (in my humble point of view of course) 
Living abroad pushed me to a different way of thinking and pretty daring ! I wanted to show people here how muslims can be  fashionable ,open minded , conservative all at the same time , thinking that being a good image for my Religion is a big addition in such world we live in.
At first I was thinking that the whole point of this blog is to inspire people  on how to wear the most stylish hijabi outfits but once I started I really didn't want to be فتنة for anyone , so I decided I would take the initiative to dress better and more conservative as much as I can (hopefully I would get better by time God willing) and maybe I would inspire even just one person to do the same or even be better and dress better :)
I don't want to be famous , I don't want to share my life stories and personal details I just want to try to do something good in this world , even if it's such a small thing , I believe even one small thing could make a change :) 
There is too much bad in the world right now that you try to hold on to this thread between you and your Maker , I believe that even such a small thing like the way you dress , how you are with other people , or even just a smile with نية خالصة  could make this thread much stronger .
Love 
Collection 2019
Sale 70% Off
Title for image