5 simple tips on how to make your hijab more trendy
Posted by FATMA SHARMY MOHAMED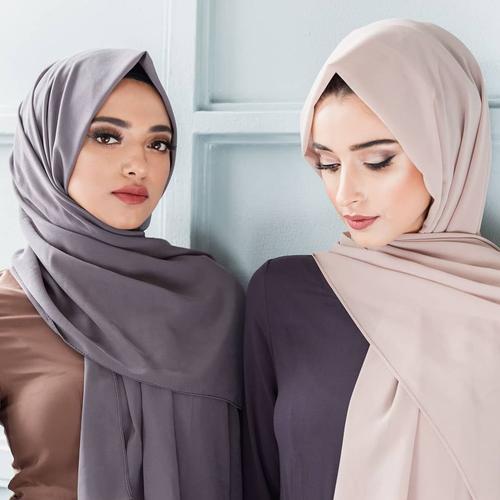 Hey girls it has been a while . I have been asked many questions since I started this blog but one question I have been asked dozens of times , so I thought this article will be helpful to many of you Many people approached me saying we want to change our hijab style it's making us look older and old fashioned . So I decided to give you some pointers and tips to help you through this predicament.
1- Wear soft scarves and go for lighter colors Scarves fabrics are so essential to your look , I would say go for super soft cotton scarves , chiffon ones ,satin ones or lycra ones .. also lighter colors like grey, beige, white and nude makes you look so much younger . So I would recommend you wearing such colors instead of bright or dark colors on everyday basis .
2- Wear a looser hijab style There are tons of hijab styles right now , but wearing a less bulky less fabric-y scarf gives you a very fresh and trendy look.
3- If you wear skirts make sure the fabric isn't hard (like hard denim for example) Maxi skirts are so fashionable this year , specially satin ones and pleated chiffon ones . To me they are one of my favorite styles in both everyday and going out outfits .
4- Focus on which shoes you wear , they make all the difference in the world If you usually wear flats I would say start trying 3/5 cm heels, it can turn a very basic outfit to an elegant one , even if you prefer flats you can wear pointed flats , 2 cm heeled sandals , or flatform sneakers even and you will get a trendy vibe from an outfit you always wore but felt old fashioned !
5- Accessorize Wear big necklaces on a simple solid colored outfit , a unique statement belt , or a layered necklace that you can add to an everyday outfit , you can also add a colorful scarf to your bag , or put on your shoulder and change your whole vibe .
I hope this could help a bit and always feel free to contact me if you have any comments or questions Much love <3
Collection 2019
Sale 70% Off
Title for image