How to change your look with a few alterations Vol.1
Posted by FATMA SHARMY MOHAMED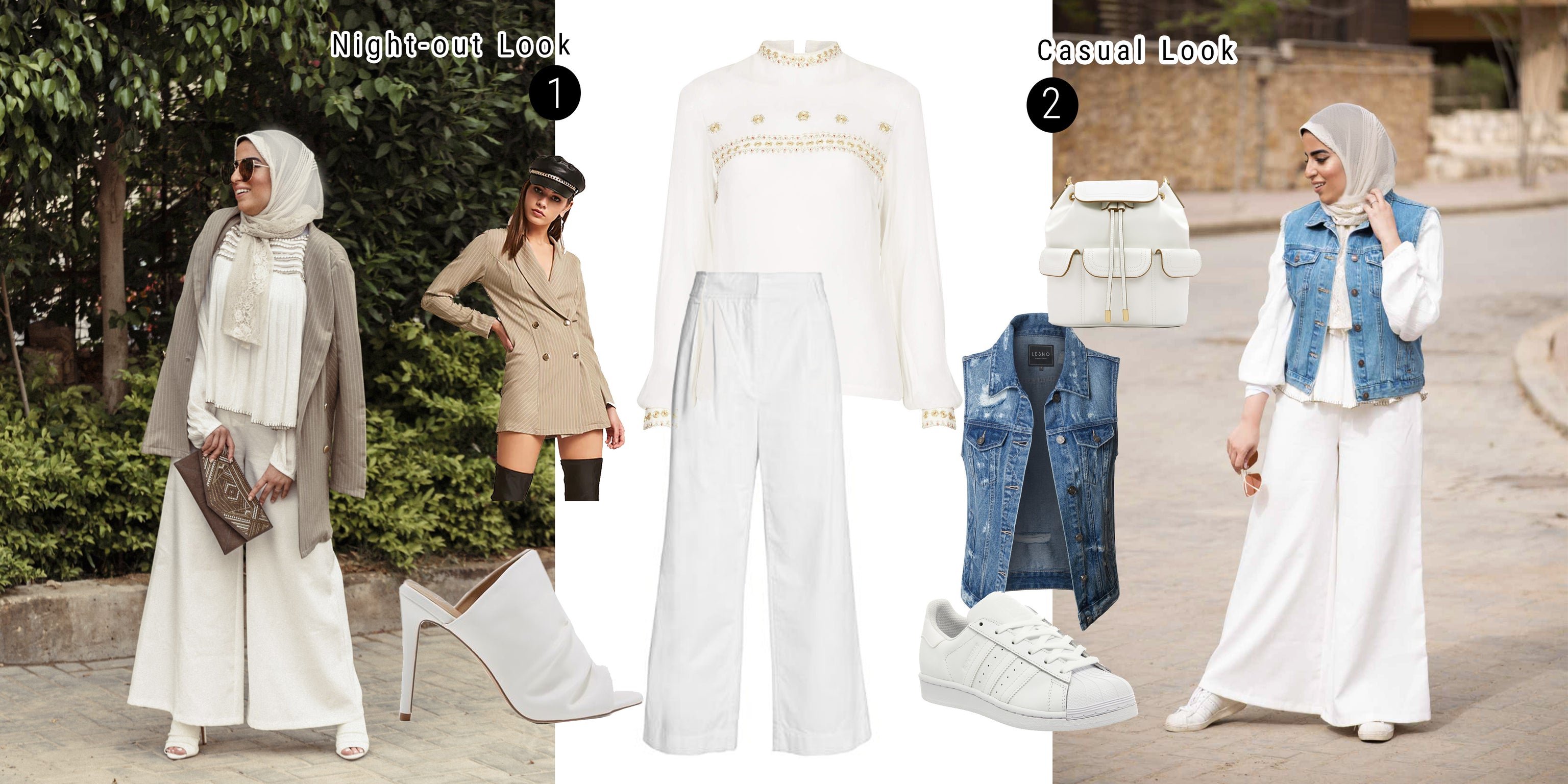 You don't have to have a big number of clothing items to look new and fresh everyday .
Consider it your everyday challenge to look different than the day before yet wear something you already wore previously .
For example you can use a dress or a jumpsuit and wear a flounce cropped top over it to make it look as if you're wearing top and bottoms,or simply change accessories & shoes style.
For instance if you wear a basic top with blue jeans you can do wonders with such duo! wear a blazer with casual heeled sandals for a morning chic look, or just wear basic sneakers without any layering and have a perfect casual look. also you can wear a statement necklace and an elegant blazer with pointy heels and get a beautiful semi formal look.
Below is a simple example i want to show you of how i just wore the exact same top and pants and could make the outfit look completely different to be able to wear casually or for a night out.
I just changed what's over the outfit and wore different shoes and bag (like i mentioned earlier).
Point is, always experiment and try new things, when you succeed and find yourself wearing something for multiples of times and people complimenting you , you will feel much better than just getting a brand new outfit, Trust me :)
XO
Collection 2019
Sale 70% Off
Title for image